Virginia Goldner, PhD
Psychoanalyst / Couples Therapist
Scholar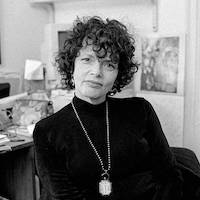 Virginia Goldner is an internationally recognized psychoanalyst and couples therapist, whose work bridges psychoanalytic theory, feminist and queer theory, and systems theory. She has received awards for her distinguished contributions to these fields by the American Family Therapy Academy, and by Division 39 of the American Psychological Association.
Dr. Goldner is a Clinical Professor at the New York University Post-doctoral Program in Psychotherapy and Psychoanalysis, and Faculty at the Stephen Mitchell Center for Relational Studies. She is a Supervisor in the Doctoral program in Clinical Psychology at CUNY, and is also an Emeritus Faculty at the Ackerman Institute of the Family.
Dr. Goldner teaches and supervises clinicians nationally and internationally - and treats individuals, couples, and families in her private practice. She is also the on-camera Consultant to psychoanalyst Orna Guralnik on the award-winning Showtime docuseries, Couples Therapy, now in its fourth season.
Dr. Goldner is the Founding Editor of the journal, Studies in Gender and Sexuality, and is an Associate Editor of the journal Psychoanalytic Dialogues.
She is the author of over 50 articles and book chapters, and is completing a book that collects her major papers. Some of those titles are listed below:
Selected Writings

(click to download)